Aloe Vera Toothpaste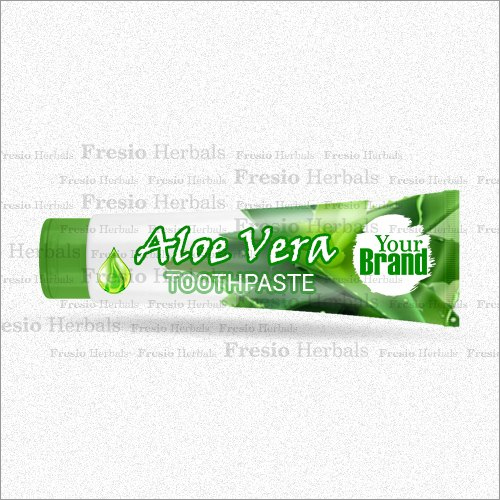 Aloe Vera Toothpaste
Price And Quantity
Product Specifications
Product Description
Our Aloe Vera Toothpaste offers a natural approach to oral care, harnessing the power of aloe vera to promote a healthy smile. This toothpaste combines the soothing and healing properties of aloe vera with gentle yet effective cleaning agents to keep your teeth clean, fresh, and protected. Experience the benefits of this refreshing toothpaste that cares for your oral health in a natural and nourishing way.
FAQs (Frequently Asked Questions):
Q: What are the benefits of using aloe vera toothpaste?
A: Aloe vera is known for its soothing and healing properties, and when used in toothpaste, it can provide additional benefits for oral health. Aloe vera has natural antibacterial properties that can help combat plaque and gingivitis, promoting healthier gums. It can also help soothe gum inflammation and contribute to fresher breath.
Q: Is the Aloe Vera Toothpaste fluoride-free?
A: Yes, our Aloe Vera Toothpaste is fluoride-free. It is formulated to offer a natural oral care option without the inclusion of fluoride. If you prefer fluoride in your toothpaste, we recommend exploring our other toothpaste options that contain fluoride.
Q: Can I use the aloe vera toothpaste if I have sensitive teeth or gums?
A: Yes, our Aloe Vera Toothpaste is gentle and suitable for individuals with sensitive teeth or gums. Aloe vera has soothing properties that can help alleviate discomfort and reduce sensitivity. However, if you have specific dental concerns, it's always a good idea to consult with your dentist or dental professional.
Q: Does the toothpaste contain artificial flavors or sweeteners?
A: No, our Aloe Vera Toothpaste is formulated with natural flavors and does not contain artificial sweeteners. We prioritize using natural ingredients to provide a refreshing and enjoyable brushing experience.
Q: Can I use the toothpaste for children?
A: Our Aloe Vera Toothpaste is generally safe for use by children. However, it is always recommended to consult with a pediatric dentist or dental professional to determine the most appropriate toothpaste for your child's specific needs.